Five Ways to Reduce Your Plastic Use
Single use plastic has been going out of style for some time. If I think back just five years, my family used much more plastic and we didn't give it a second thought.
These days we watch our plastic consumption very closely. My children, who have grown up in a much more environmentally aware age, are very particular about using plastic and will always comment if they are given a drink in a plastic bottle or see too much plastic going into our recycling.
Reducing your plastic use doesn't have to take enormous effort. Here five really simple ways you can reduce your plastic use.
Bamboo Toothbrushes
There's a frightening statistic about single use toothbrushes. The plastic in them is so dense that every single one that has ever been produced is still in existence, somewhere. It's thought they take about 500 years to decompose.
They can be easily replaced with bamboo toothbrushes which are just as good and take about six months to break down when they've reached the end of their useful life. Bamboo toothbrushes have become much more fashionable and are readily available. We've been using them in our family for a long time and I think they are just as good as their single-use, plastic counterparts.
Hand Soaps and Shampoo Bars
Staying in the bathroom, I challenge you to take a look at all the body washes, shower gels and shampoos you use. I'll wager most of it comes in plastic bottles and containers.
You can reduce the amount of plastic you use by switching to soap bars and shampoo bars. You can even get hair conditioner that comes in blocks like soap and toothpaste. You may need to shop around until you find products you like, but there are alternatives that are worth exploring.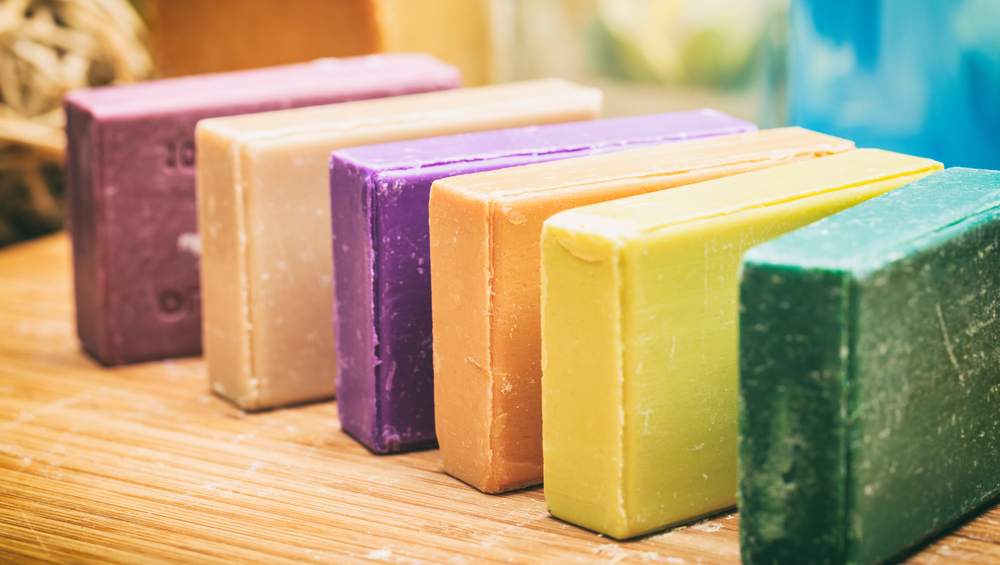 In this era where we're dealing with COVID-19, you may be reluctant to use soap bars instead of hand pumped soap for hygiene reasons. If that's how you feel, you can buy large, 10-litre bottles of hand soap. Every time one of your pump dispensers needs a refill, simply top it up from the 10-litre bottle.
It won't eradicate plastic use entirely, but it will reduce your plastic consumption because you won't be buying a new pump dispenser each time it empties out.
Cotton Shopping Bags
If there's one thing I look back on with absolute horror, it's the way I used to readily use plastic carrier bags without a second thought (we all did, right?). I don't ever want to return to the days when supermarkets and other stores were simply expected to hand out bags to shoppers for free.
Of course, some stores do give bags to shoppers or sell them for a small charge, but it is unnecessary. We keep several cotton shopping bags in our car. When we go grocery shopping, we use the same bags over and over again. I couldn't tell you the last time a carrier bag came into our house and long may that continue!
Refillable Drinks Bottles
Refillable drinks bottles are a great way not only of reducing plastic use, but of keeping hydrated. Instead of taking throw away bottles of drink or cartons to school, my children take refillable bottles, my wife takes one to work and I keep one on my desk.
As I say, not only does it cut down on the amount of plastic we use as a family but each of us can see whether we're drinking enough. It's a way to reduce plastic use with an added health benefit!
Refillable Drinks Cups
For hot drinks, use a refillable cup. Better still, some coffee shops offer you a reduced price if you provide them with a refillable cup.
If you have concerns about the amount of space a cup would take up in your bag, then don't fret. You can buy collapsible cups that take up much less space and would fit perfectly in a handbag or day pack.

Other Ideas
It's becoming increasingly popular to live life free of single use plastic. There are lots of websites you can visit to get ideas from. A good starting point is the Greenpeace website, where you can find ideas for making your shopping less plastic intensive among other suggestions.
The Green Oklahoma website has loads of creative ideas. It's well worth taking a look as I am sure you will spot ideas that would fit your lifestyle.
If you have ideas of your own, please do let me know on social media. You can find me on Twitter and Instagram at @dadbloguk. Feel free to leave me a comment and tell me what you do. I'm always looking for suggestions to reduce my family's plastic use and it would be great to know how you go about it.